General & Preventive Family Dentistry
The Dental Arts Center caters service to the whole family. We offer a wide variety of satellite radio stations throughout our dental office for your entertainment and comfort.
Dental work for Kids The Dental Arts Center staff makes the trip to the dentist fun and enjoyable for the entire family, especially for kids.
Dental work for Adults
Periodontal Disease and Overall Systemic Health*
Research has increasingly shown that periodontal disease is associated with several other diseases. For a long time, it was thought that bacteria was the factor that linked periodontal disease to other diseases in the body; however, more recent research demonstrates that inflammation may be responsible for the association. Therefore, treating inflammation may not only help manage periodontal diseases, but may also help with the management of other chronic inflammatory conditions.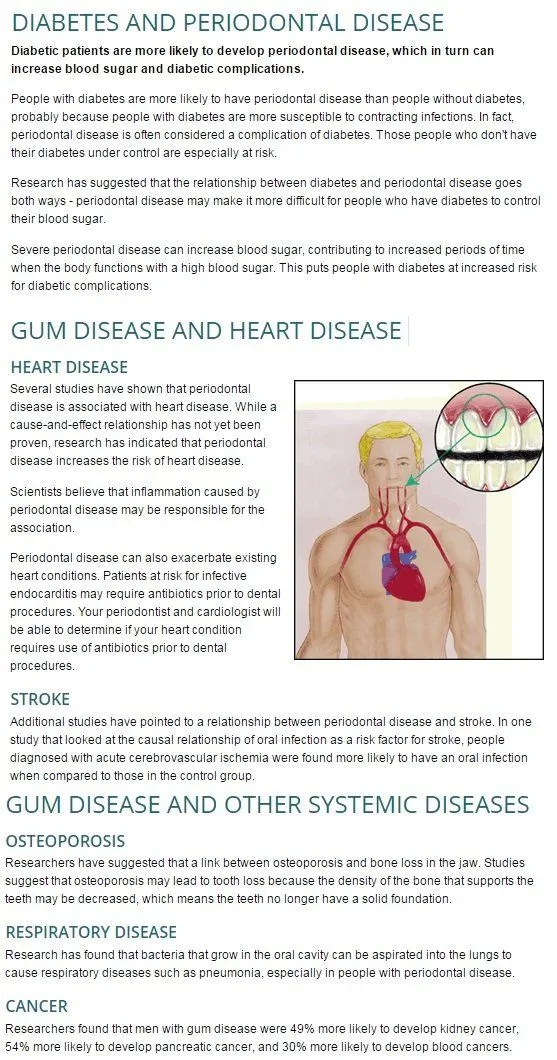 * Information from American Academy of Periodontology: www.perio.org
Dental Arts Center offers many of the periodontal services you may need in our office!
We offer the following family and kid friendly services:

• Fillings
• X-Rays
• General Dental Hygiene
• Sealants and Cleanings
• Complimentary Toothbrushes
• Prescription Mouth Rinses