Emergency Dental Services
Dr. Golomb in Colorado Springs is on call 24 hours a day for our patients.
A knocked out tooth or bitten tongue can cause panic in any parent, but quick thinking and staying calm are the best ways to approach such common dental emergencies and prevent additional unnecessary damage and costly dental restoration. This includes taking measures such as application of cold compresses to reduce swelling, and of course, contacting our office as soon as possible.

If you experience a dental emergency after hours, you can always call our office located in Northeast Colorado Springs for emergency contact information.
Emergency services are offered for the following:
Broken teeth
Gum problems
Tooth extractions
Infections
Root canal
Dr. Golomb has an excellent reputation for treating emergencies in the least complicated manner possible and with special attention to minimize pain.
Patient Testimonial "Dr. Golomb treated my broken tooth emergency quickly and with zero pain." Matt. Business Owner, Colorado Springs, CO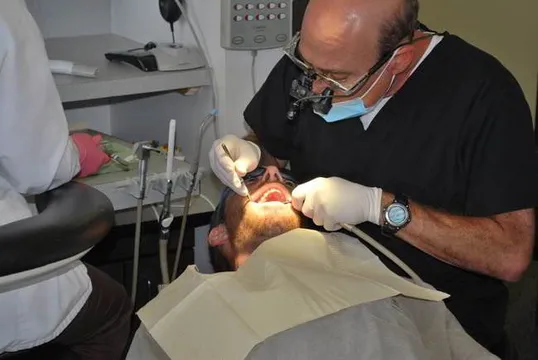 If you are in need of urgent dental care,
call Dental Arts Center in Northeast Colorado Springs at (719) 528-6441 to be seen immediately.
Dr. Golomb is always on call for dental emergencies.